DO YOU WANT TO BUILD A WARDROBE THAT FITS YOUR LIFESTYLE?
As a Wardrobe Consultant, my goal is to help you achieve a desired look by recommending pieces and curating a wardrobe that fits your needs and tailors to your lifestyle. Shopping can be overwhelming and very time consuming, so I'm here to help you every step of the way!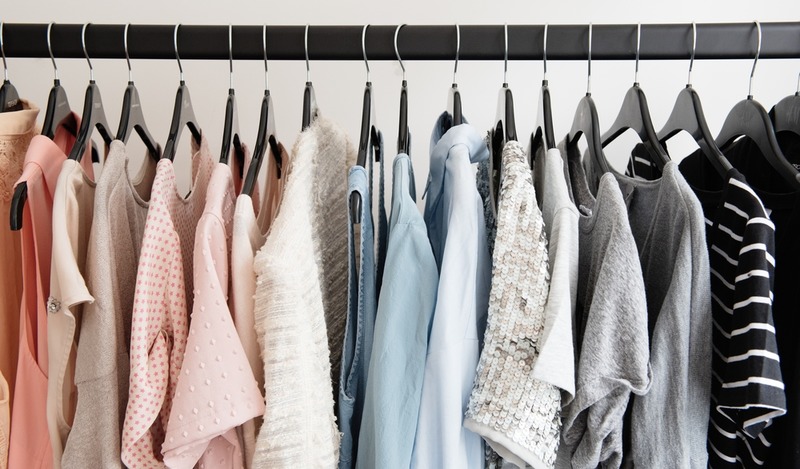 Services include, but are not limited to:
STYLE INSPIRATION:
A personal style board designed just for you that includes outfit images, different color palettes, and textures to identify and elevate your style. Your style board will be yours to keep and can be used for inspiration when you shop.
PERSONAL SHOPPING:
I'll help you shop for clothing, jewelry, and accessories that are versatile and fit your taste. You'll own pieces at brands you love, but you'll also discover new ones. If ordering online isn't your thing, no sweat. I'll do research on purchases in advance so you won't have to worry about managing orders or returns. Designer items at unbeatable prices? That's what I'm here for. I also have a knack for re-selling quality pieces, and if we can't re-sell, I'll donate to those in need.
THE CLOSET CLEAN-OUT:
Declutter, organize, and re-arrange your closet before each season. Pair pieces together that mesh well, and create outfits you'll want to repeat. I'll also show you how to repurpose what's in your closet and bring items you haven't worn in a while back to life.
FOR THE TRAVELER:
If you're going away, I'll help you pack just the right pieces for your daily activities, and make sure to include just enough options for vacation nights. Don't worry though, too many options won't mean your suitcase is full. I'll also show you how to save space in all the right places.
ADDITIONAL SERVICES:
24/7 styling tips via phone, texting, or FaceTime. If you're looking for style advice for your next wedding, bridal/baby shower, date or girls night out, photo shoots (family pictures, engagement, etc.), you can count on me to look your best during life's precious moments. Looking for a gift? Just let me know the details, how much you want to spend, and I'll handle the rest.
Please note compensation for my styling services will be charged by the hour. For more information on pricing please contact me here.
Not sure which services best fit your needs? Let's talk! Book a FREE consultation below.